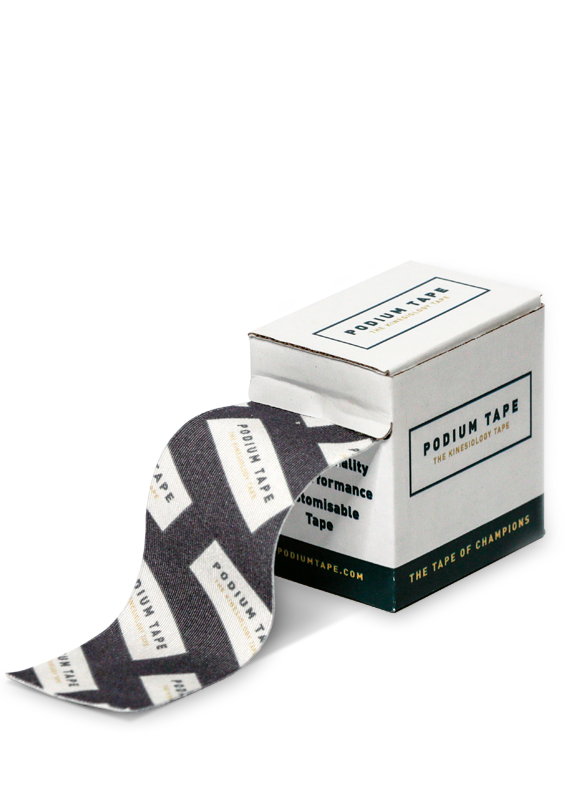 The premium kinesiology tape with superior stick, quick drying time, unrivalled comfort and & quality look and feel that allows you to customise with your own brand, and promises very low minimum order quantities!
why choose podium tape
The number one kinesiology tape.
Favoured by Elite Athletes, Healthcare Professionals and Event Organisers around the world.



Highly Effective Synthetic Material




Wearable for at least 5 days

160 - 180% Stretch, same elasticity as skin



Fully customisable with low minimum order quantities
Please Note: Order quantities are available in either 16, 32, 48, 64, 80 or 96 rolls.  Special orders over 100 rolls should be directed to sales@podiumtape.com
Subscribe & Save: Subscribe and save options available on request and dependant upon size of order - email us at info@podiumtape.com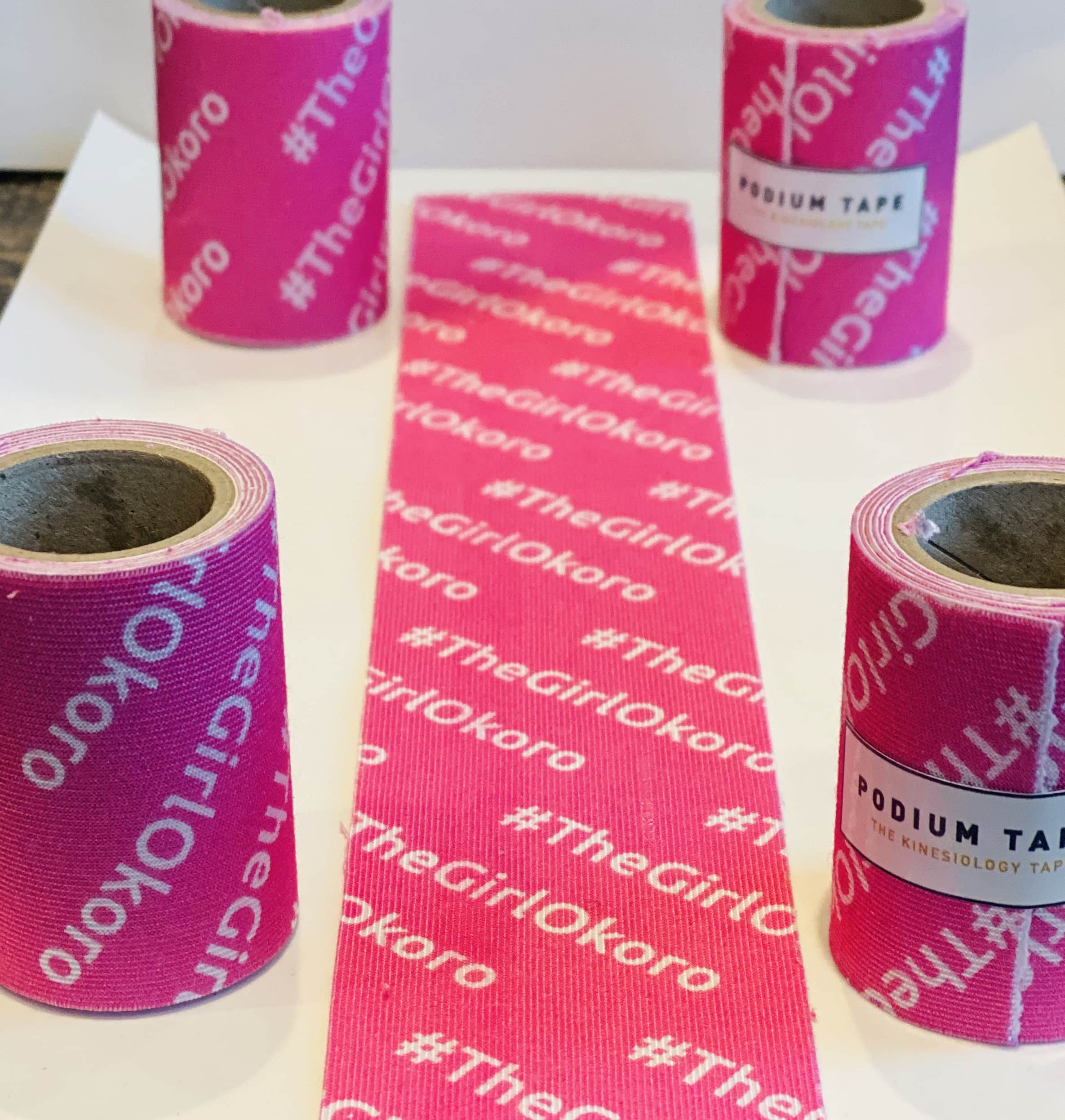 Customise with your brand
THE ULTIMATE MARKETING STRATEGY FOR ANY CLINIC OR PRACTITIONER.
The very best souvenir for your event or race participants.
Great gifts for friends or family with personalised quotes, pictures or simply their name.
Humorous quotes for your patients or friends.
Festive themed tape
Even print your pacing guides on the tape for that PB attempt at the marathon.
If you can think of it, we can print it on our tape.
Simply follow our three step process and send your order today.

Marcus - Triathlete & Clinic Owner
I have used just about every tape on the market and actually felt very happy with the brand I was using. It was almost by accident that I discovered Podium tape when I borrowed some at an event. From the very first application I knew I had to have this tape in my clinic. The quality and feel are outstanding, it lasted so much longer than I was used to, but the most defining characteristic for me was that the tape so was so comfortable, I forgot I was wearing it. I will never use another brand of tape again.
niamh - Sports Therapist
At last a tape brand that not only looks the best, but I can promote my company on all my clients now. It's the best marketing strategy I have ever used
Joanne - Kayaker
5 days on and still looked as good as new - I am blown away'
Jimmy - Physiotherapist
love seeing my logo on clients once taped. The clients love it to, everyone reports how professional it looks and what a great idea. This single product has brought me more new patients in one month that all my other, more expensive strategies put together.